Banner

Boyle's Law
Boyle's Law Definition in Chemistry

Boyle's law states that the pressure of an ideal gas increases as its container volume decreases.

The Simple Gas Laws- Boyle's Law, Charles's Law and Avogadro's Law

Early scientists explored the relationships among the pressure of a gas (P) and its temperature (T), volume (V), and amount (n) by holding two of the four variables constant (amount and temperature, for example), varying a third (such as pressure), and measuring the effect of the change on the fourth (in this case, volume).
Boyle's Law and snorkelling
How Does Boyle's Law Apply to Scuba Diving?

Boyle's Law explains how the volume of a gas varies with the surrounding pressure. Many aspects of scuba diving physics and dive theory become clear once you understand this simple gas law.
Diving gas laws

The Gas Laws are particularly relevant to diving. Having a good understanding of the implications can help make you a safer diver.
Images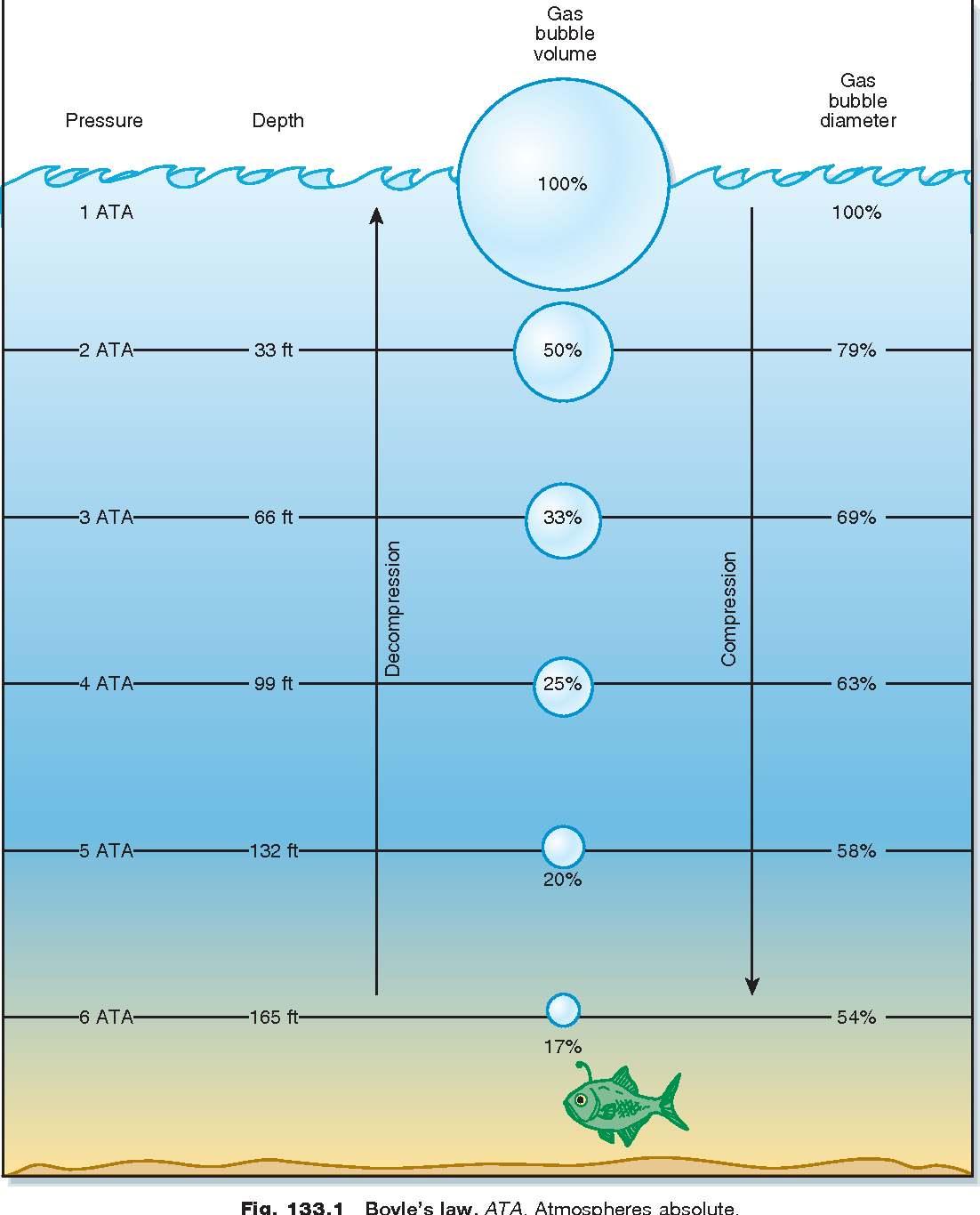 Murphy-Lavoie, H., & Legros, T. (2013). 133 - Dysbarisms, Dive Injuries, and Decompression Illness. https://www.semanticscholar.org/paper/133-Dysbarisms%2C-Dive-Injuries%2C-and-Decompression-Murphy-Lavoie-Legros/5d99599a8155b4ee73d325d69a4dd04931d2b8d3
---
Boyle's Law pressure on ears
Dive Science: How Boyle's Law Applies to SCUBA Diving. (2013). Aqua Views | Online Scuba Magazine. https://www.leisurepro.com/blog/scuba-guides/dive-science-boyles-law-applies-scuba-diving/amp/
Compiled and created by Luciana Cavallaro November 2021